100% USDA
Organic

Made in
the U.S.A.
Cookies for
a Cause

Better for our pets
Better for our planet
The Dog Mamma's Difference
Superfoods to Power Wellness
Boost your dog's health with Blueberries, Cranberries, Kale, Pumpkin, Carrots, Chia Seeds, Apples & Coconut Oil
Shop Treats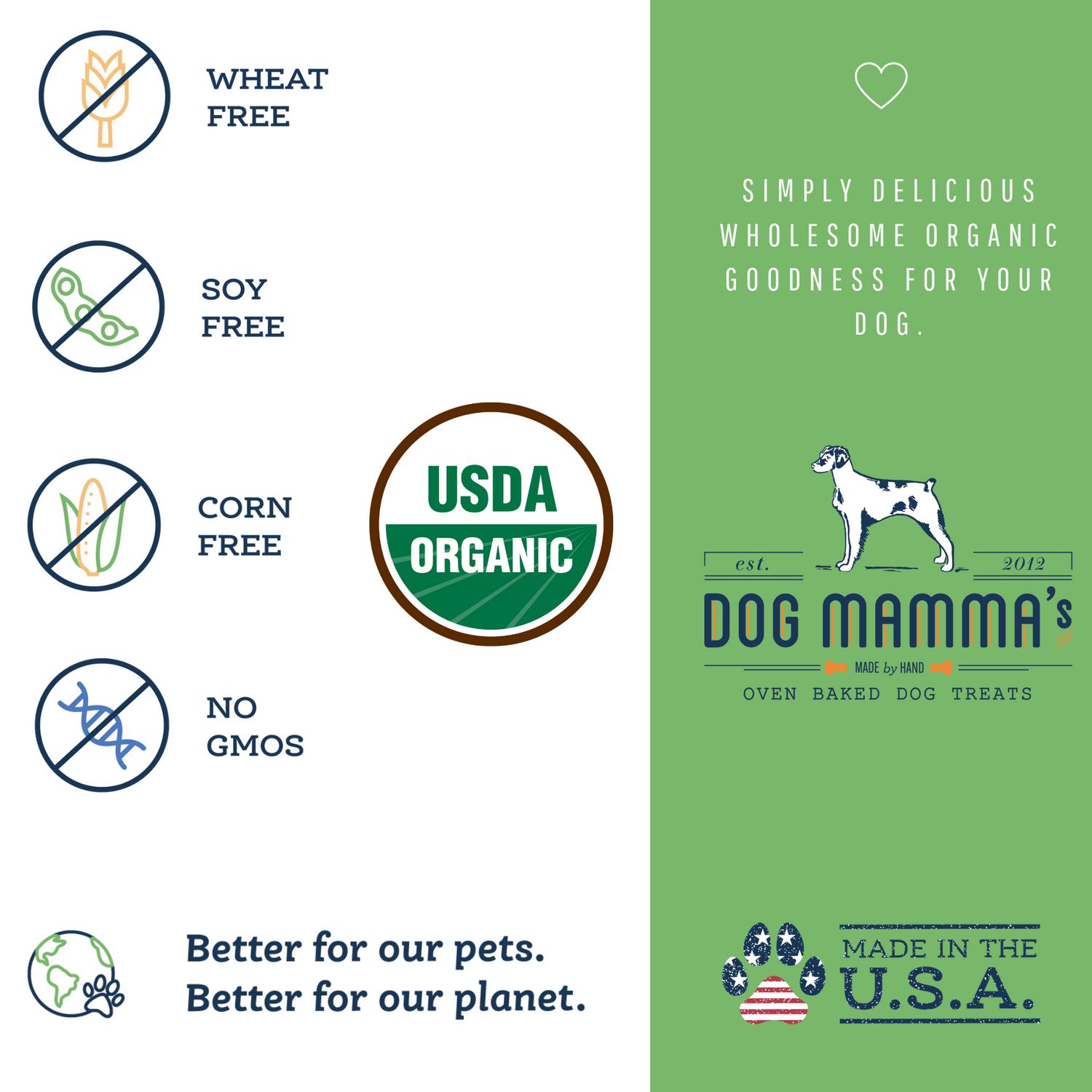 Organic Matters
We made the decision to become USDA Organic Certified ~ which means that from our farmers, to our bakery, to your door ~ we have all met the strict standards of the National Organic Program. It means verified sustainable farming practices, clean ingredients free from pesticides and GMO's and 3rd party certified sourcing of ALL of our ingredients.
Join us on our journey of better wellness for our pets and making USDA Organic Certified an EXPECTED choice for our pets.
Learn More
Read our Reviews!
⭐️⭐️⭐️⭐️⭐️
We are so grateful to all of our customers who have trusted us to bake treats for their dogs.
Happy dogs and happy humans is our #1 priority. 💙
Read Our Reviews