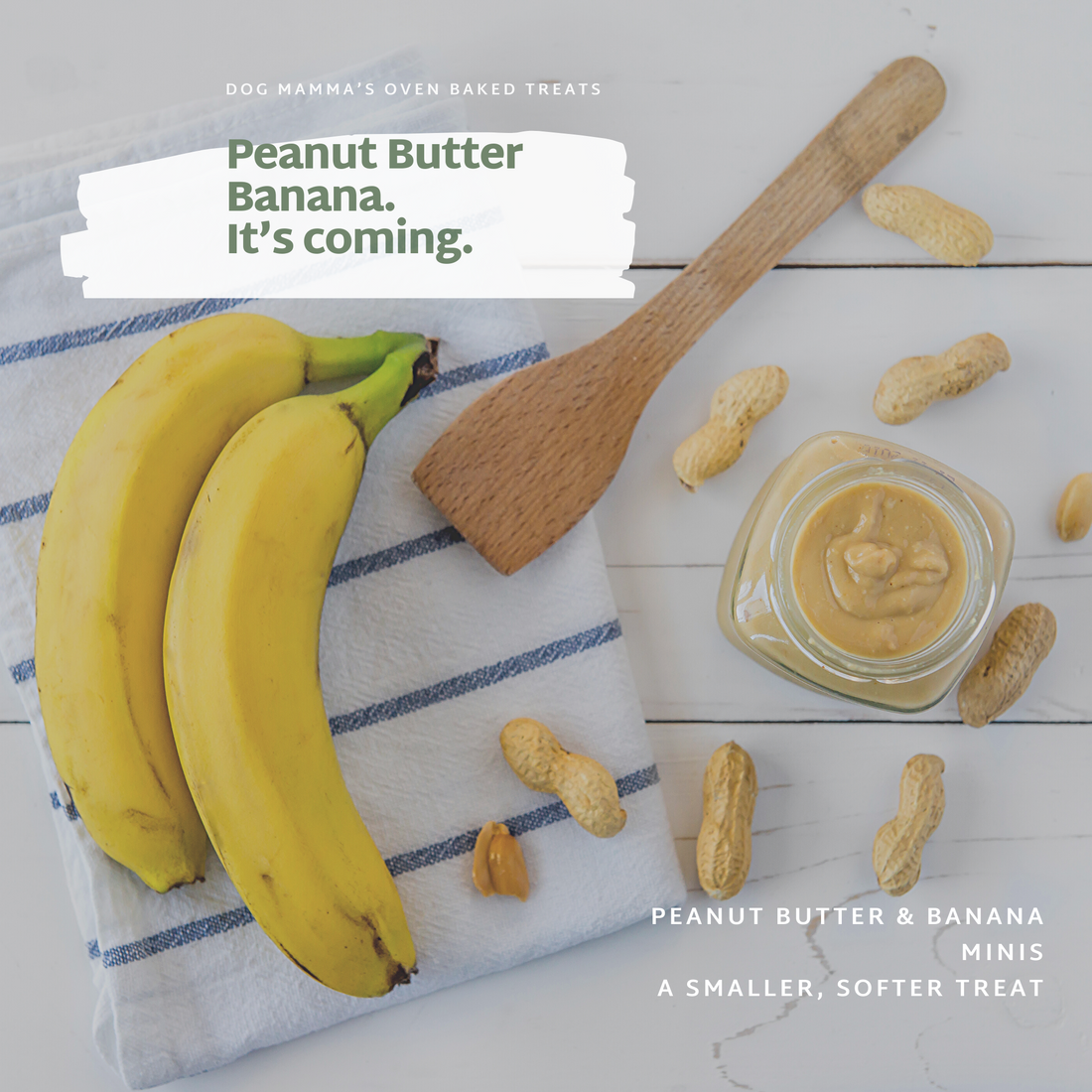 Peanut Butter Banana small treats are coming soon!
Peanut Butter Banana.  It's coming!
You asked, we answered!  
Our biggest request is for a smaller, softer treat and for PEANUT BUTTER!!!!  Dog Mamma's Oven Baked Treats MINIS are on the way!
I've been in the kitchen the last month testing different recipes and we are just about ready to go!  Our new MINIS are made with only 100% USDA organic certified ingredients and are smaller (think smaller than a dime) and softer than our heart-shaped crunchy treats.  Perfect for small dogs, training and seniors - or for just a little tasty snack!
Stay tuned for the official launch of our first new recipe Peanut Butter Banana MINIS.  They smell soooo good and super peanut butter-y with sweet bananas and honey mixed in.  
Make sure you sign up for email or follow our Facebook and Instagram to be first on the list for pre-launch savings!
---